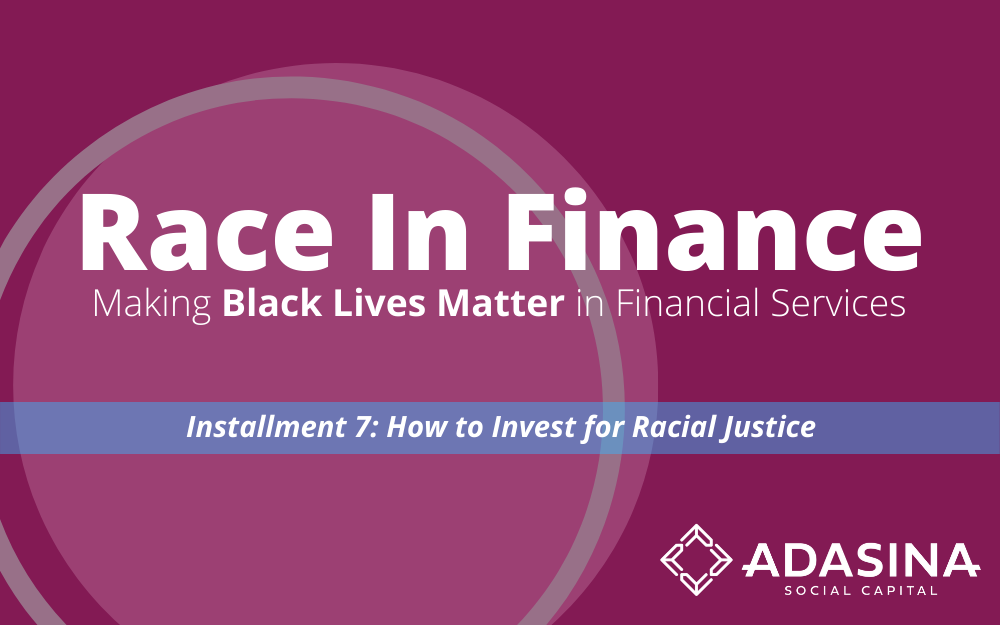 By: Rachel J. Robasciotti, Founder & CEO
This article is part seven, and the final installment, of a series about race and racism in financial services. The full series can be read here. 
***
Last July, during historic and widespread calls for racial justice, we launched the Race In Finance series to openly discuss the problems the financial services industry faces in regards to race, and specifically anti-Blackness. From the first installment:
The United States is reckoning with our long history of racism, and specifically how anti-Blackness still shows up today. The financial services industry has a responsibility to consider our role in this moment- both our industry's role in how we got here, and how to work towards the equitable and just financial system our country needs.
In this series, we exposed six systemic racial justice issues in finance and offered actionable solutions to each:
Problem: The very financial system we work in stands on a foundation of systemic racism and discrimination which continues to impact the industry today. 
Solution: Understand our history and work from there to create a more just financial industry and future.
2. Do our investment defaults fund systemic racism?
Problem: Our investment defaults fund systemic racism.
Solution: Reexamine commonly held investing beliefs.
3. Looking Outside of Finance for Answers on Race
Problem: The investment community listens to the wrong "experts" about impact.
Solution: Communities most impacted by racism have the answers and we should listen to them.
4. Is Your Financial Advisor Working Against Systemic Racism?
Problem: It's hard to find financial advisors working against systemic racism.
Solution: Ask these seven questions to evaluate advisors' commitment to diversity and inclusion.
5. How to Advance Racial & Economic Justice with Municipal Bonds
Problem: Black communities are in critical need of capital and many municipal fiscal policies aren't supporting them.
Solution: Advance racial and economic justice with the careful selection of municipal bonds.
6. Dismantling Systemic Barriers for Black Asset Managers
Problem: White, male asset managers control 98.7% of the investment industry's $69 trillion in assets under management.
Solution: Remove systemic barriers for Black asset managers by updating financial industry due diligence practices.
For our 7th and final installment, we want to tell you about the solution we've been working on, and ask for your support. Everything we do at Adasina, we do in community – and we want you to be a part of this solution and our community.
At the same time we were writing this series, the Adasina team was putting the finishing touches on the first-ever social justice exchange-traded fund (ETF). We know that big systemic problems need big systemic solutions and set to work changing the biggest system our firm is a part of – the public equity markets.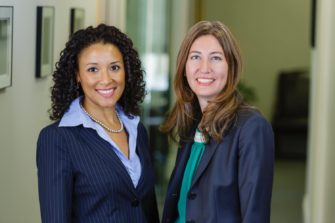 After years of being disillusioned with the direction of values-aligned investing, Maya and I decided to create whatwe couldn't find – an easy way for people to put their racial and social justice values to work while investing in the public markets. Starting in 2016 (well before last year's protests and the Race In Finance series):
We listened to social justice leaders to better understand what impacted communities need from investors.
We listened to investors with social justice values to understand how they wanted their investments to drive change.
We listened to financial services experts to understand the types of financial vehicles we could use to most effectively make change.
What we heard was a need for a wholly different approach to investing for impact and systemic change in public markets focusing on:
Justice: No investment in companies and industries actively harming people and the planet, with a particular emphasis on racial, gender, economic, and climate justice.
Catalytic Action: Go beyond only impacting companies you own and leverage investor power to make large-scale, systemic change to corporate behavior.
Diverse Leadership: Investment teams led by diverse asset managers, particularly BIPOC (Black, Indigenous, and people of color) and others traditionally underrepresented in finance.
Accessibility:

A highly-diversified fund that could be purchased anywhere and by investors at all asset sizes.
The result of all of that listening and building, is our new ETF, the Adasina Social Justice All Cap Global ETF (ticker symbol: JSTC). 
Working toward racial justice isn't simple, but investing toward it can be. Now you can hire a black-led firm, with black-led portfolio management teams, investing with a racial justice investing philosophy, on all major investing platforms.
The fund is designed as a public equities replacement for investors with social justice values, represents over 800 companies, and offers global exposure with large, mid, and small cap companies.
If you

manage your own investments, buy JSTC it in your account today.
If you are a financial advisor, add JSTC to your investment models.
If you have an investment advisor or consultant, tell them you want to use

JSTC

as your public equities strategy.




Note: this

#RaceInFinance blog

and

this tool

may be supportive in this conversation.
Thank you for following along with the series, and for sharing it with your communities. We didn't anticipate it would resonate so widely, but we are glad it did.
If you want to keep up with our future posts and initiatives, make sure you're on our newsletter list!
---
Important Information:
Before investing you should carefully consider the Fund's investment objectives, risks, charges and expenses. This and other information is in the prospectus. A prospectus may be obtained by calling (833) 743-0080 or visiting www.adasinaetf.com. Please read the prospectus carefully before you invest.
Investing involves risk, including the potential loss of principal. There is no guarantee that the Funds investment strategy will be successful. Shares may trade at a premium or discount to their NAV in the secondary market, and the fund's holdings and returns may deviate from those of its index. These variations may be greater when markets are volatile or subject to unusual conditions. The Fund is new and has a limited operating history. The Fund has a limited number of financial institutions that are authorized to purchase and redeem shares directly from the Fund; and there may be a limited number of market makers or other liquidity providers in the marketplace. 
Foreign and emerging market investing involves currency, political and economic risk. Applying climate, economic, gender, racial, and movement aligned justice domain criteria to the Fund's investment selection process may exclude securities of certain issuers for non-financial reasons and therefore, the Fund may underperform the broader equity market or other funds that do not utilize similar criteria when selecting investments. Adasina is a newly registered investment advisor and has no long-term track record that an investor may judge. 
Shares of the Fund are distributed by Foreside Fund Services, LLC.