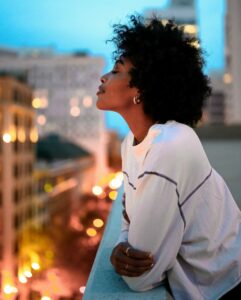 We did it! Today we are celebrating a win! On February 10th, the US Senate passed bipartisan legislation to end the use of forced arbitration for sexual harassment and assault claims in the workplace. 
This is a historic moment and a huge victory for survivors of harassment and assault, for women, and particularly for Black women working in low-wage jobs, a group disproportionately impacted by forced arbitration. This is also a win for social justice groups, and for social justice investors too. This is also a call to keep listening and continue pushing for justice – we are not done. But the fact our work continues does not diminish the monumental nature of this win. 
This is also a HUGE win for us at Adasina, where we were an early and sustained advocate for ending this harmful practice. We are proud to have played a central role in mobilizing investors to support ending forced arbitration and were among the first to make the business case explaining why this was relevant for publicly traded companies and their investors. If you were a member of the community that gave rise to Adasina, you probably recall several gatherings in 2018 and 2019 with social justice organizations and investors coming together to take action on this issue as a result of the #MeToo movement.
And while our work began with public companies, the reach of our campaign was much wider, including advocating for the end of forced arbitration and making significant contributions to discussions on the issue at the highest levels of government policymaking.
To better understand this momentous victory, let's take a closer look at what this means:
Background
When President Biden signs this legislation into law, it will nullify both current and past employment contract language that previously restricted victims of sexual harassment and assault from taking their cases to court. Why does this matter? Because forcing harassment and assault claims to be heard only in private arbitration hearings that overwhelmingly favors employers keeps the voices of victims silent. While silencing victims is a problem on its own, when employees are barred from publicly sharing their experiences, companies unintentionally protect serial harassers, isolate victims, and create a culture of acceptance regarding sexual misconduct.
The Impact
The impacts of this legislation are many:
This legislation returns the rights of sexual harassment and assault survivors to take those who violate their bodies and civil rights to court.

The legislation is retroactive, nullifying forced arbitration in past contracts as well as current ones.

Sexual harassment and assault disproportionately impacts women, and of those women, it disproportionately impacts Black employees, women, and low-wage workers

. This issue, like all of the issues we focus on at Adasina, is intersectional. Though ending forced arbitration falls squarely in our gender justice initiative, it also has far-reaching racial and economic justice implications.

Congress does not tend to pass bipartisan legislation that is seen as bad for business. We have known, from listening to communities of harassment and assault survivors, that this justice issue is also an employment and business issue. We believe that social justice movements are often early indicators of business and investor risk, and we've been looking at this indicator for years.
The Win
We did this together! Change like this requires the work of many people and communities:
Adasina staff led the way on amplifying this issue for public markets investors

beginning in 2019

with Rachel as a founding member of the Force The Issue coalition of social justice organizations and investor groups. 

Adasina's clients, and investors in Adasina products, put their investments to work and played a pivotal role by supporting the campaign to end forced arbitration with their investment dollars.

Investors and investor groups including Nia Impact Capital, Rhia Ventures, Clean Yield Asset Management, Whistle Stop Capital, and Arjuna Capital pushed companies through shareholder resolutions and engagement.

Social justice organizations including Tara Health Foundation, the National Women's Law Center, Wallace Global Fund, Movement Strategy Center, the Center for Popular Democracy, the Women's Foundation of California, and LedBetter funded the work, collected data, publicized the campaign, and pushed companies to drop the practice.
Measuring Impact
Impact investors often ask for measurements of impact and most often they prefer to track impact back to the individual actions of asset managers. Because our social justice investing approach focuses on large-scale, systemic change and we prioritize community-focused solutions and coalition building, Adasina's impact can be challenging to measure by these dated standards. But, this type of victory – one that is life-changing for multiple millions of survivors who are disproportionately from marginalized communities, is a true systems change and what these communities asked for from investors. This is the kind of impact Adasina exists to make and cannot be measured in quarters, or sometimes even years. But when the wins come, they are game-changing.
The Importance of Celebrating
With the world in such a fragile state – from the pandemic, climate change, and widening inequality, we must take time to celebrate our wins. Particularly for social justice folks, who spend so much time swimming against the tide, it's important for us to stop, take this in, celebrate, and take nourishment in this great moment! So much of social justice work requires giving – giving your time, your energy, your attention, your resources. Remember now, that giving and receiving is a cycle. If you haven't really received, it is harder to give. So receive this big win and celebrate your contribution to this victory.
Next Steps
Of course, we will fully celebrate this win. And we are not done championing issues of gender justice – there is still work to be done. Forced arbitration is still in place for many other types of harassment. A coalition of investors – of which Adasina is a part – is in place to dismantle forced arbitration for all protected classes of employees (for example race, disability, religion, and sexual orientation). If you're an investor in an Adasina product, there's no need to do anything – we're doing this work on your behalf already.
At Adasina, our next step is to listen. We don't yet know the primary gender justice issue that we will champion next. We don't want to assume we know what the world needs. We are at the listening stage, seeking to listen to Black, Indigenous, and women of color about the intersectional gender justice issues where investors can make an impact. If you are a social justice leader and want to inform our next set of work, please reach out to us.
So please join us in this moment of celebration – a celebration of justice for survivors, and a celebration of harnessing the power of community to transform that justice from a rallying cry into law.