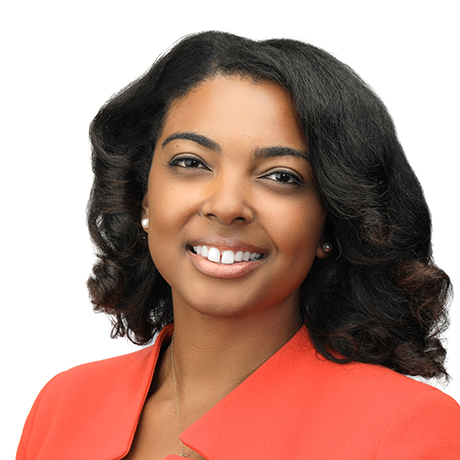 Nicole Middleton Holloway
Interim Wealth Manager
Founder & CEO, Strategy Squad
she/her
Learn more about Nicole here
Nicole Middleton Holloway is a Financial Advisor and joined Adasina Social Capital as a Wealth Manager to support our clients, continuing a longstanding relationship with the Adasina team. She is also the co-founder of the wealth management firm, Strategy Squad. Raised in Oakland, CA, Nicole graduated from the Ageno School of Business at Golden Gate University in 2017, where she earned a Master's degree in Financial Planning, and the University of Southern California in 2007 with a Bachelor's degree in English and Communications.
Prior to working in financial services, Nicole spent the first decade of her professional career working in the entertainment industry. She helped produce popular shows for FX Networks, and served as a producer and communications director for actor and activist, Danny Glover. As Nicole took on more special projects related to social justice, and women and girls' empowerment, she began to witness the power of money to accelerate positive social change. She also saw a greater need for more financial education in her community and representation of women of color in professional advising roles within the financial services industry.
Nicole's mission as a financial advisor is to support and empower women, millennials, and socially conscious investors as they take confident steps towards financial independence and making a positive impact with their wealth — in their families, in their communities, and in the world. She specializes in comprehensive personal financial planning and portfolio management for high net worth individuals and families.
After transitioning to the field of finance, Nicole held a financial advising role with Merrill Lynch Wealth Management in San Francisco, where she worked on a senior team of advisors to provide wealth management services for high-net worth individuals and families. She has also held past roles in the nonprofit and philanthropic sectors, most recently as a consultant and philanthropic advisor at East Bay Community Foundation.
Nicole stays involved in her local community and is a regular instructor with Uptima Business Bootcamp, a cooperative business based in Oakland that provides entrepreneurs with greater access to education, mentorship, and resources to create thriving business. Nicole has also been a recipient of funding from The Runway Project. When she's not working, Nicole enjoys family time with her husband and daughter.