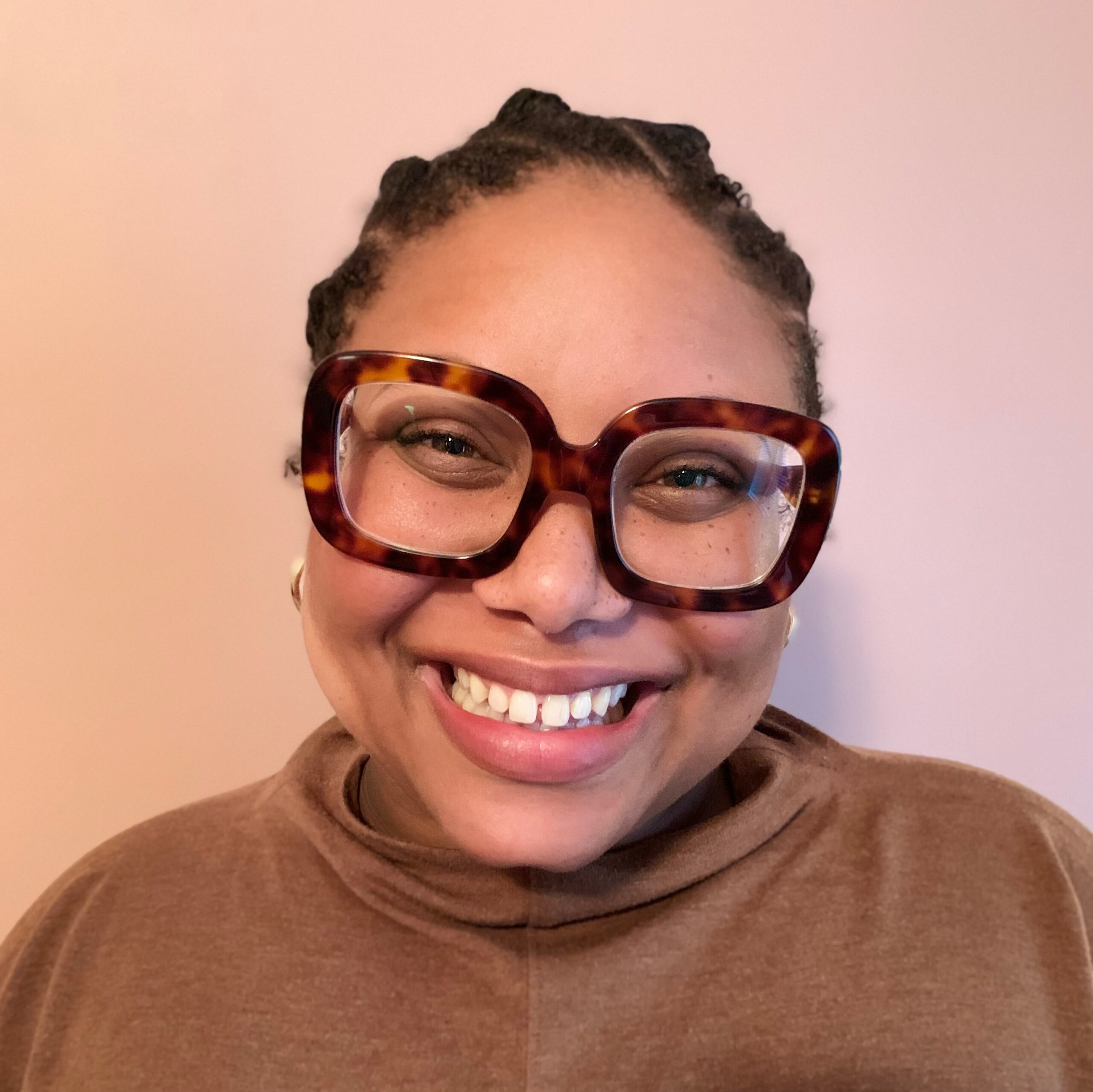 Finance & Human Resources Specialist
she/her
Maya Avery brings extensive experience and a diverse perspective to her role as Finance & Human Resources Specialist, allowing her to create sustainable financial practices while remaining nimble and accountable to our mission. 
A queer, Black woman from the South, Maya Avery's work over the last eight years has been rooted firmly in her passion for pairing operational design and radical social justice. Starting as an operations coordinator at a queer, urban land cooperative in East Atlanta, this work brought her to the mountains of Asheville fighting for queer liberation with Campaign for Southern Equality as a Tzedek Fellow and finally landing softly as the Operations Manager at Southerners on New Ground. 
At heart, she is a domestic artist who concerns herself with the logistics of relationships and the home. In the workplace, she is an administrative artist that concerns herself with the logistics of a new world. When in an expansive workplace, she likes to combine those things and create systems that display how the logistics of our lives illustrate our politics. She researches and writes radical protocols to operationalize and embody a justice driven politic. 
Maya Avery spends her downtime dreaming up and executing her interdisciplinary art practice. She is interested in the emotional experience of the Black and queer individual and studies the worlds that exist in the emotional undercurrent of people of color. In response to her discoveries, she writes lifestyle guides on how the logistics of relationships and intentional domesticity can support the emotional fitness of communities. Maya Avery enjoys unpacking how to physically and psychically support Black, queer and people of color in feeling "at home" just enough to experience emotions and thoughts that may otherwise be too uncomfortable to confront in public. Maya is happiest when she's cooking for her partner, cuddling her temperamental cat, and playing pretend with her nephew.